Dennis Elkins in 'box.' and 'bag—'
Two nights only
July 7 and 9, 2021
View calendar and purchase tickets
Dennis Elkins, one of Thingamajig Theatre Company's most admired artists, will return to Pagosa Springs to perform on Wednesday, July 7 and Friday, July 9 at 7pm in the first two plays of the autobiographical trilogy he wrote and produced, and performs as a one-man show.
The two shows are a special highlight engagement in the theatre's forthcoming 2021 summer season after a 15-month closure because of COVID restrictions.
The first Elkins play is "box.," originally performed in Pagosa to standing ovations and rave reviews by audiences at Thingamajig's Playwrights Festival in 2018. Among the reactions: "Brilliant." "Deeply incisive." "Alternating very funny and hugely sad." "A special treat to see such first-class acting in our little mountain town." It focuses on the psychological trials in our lives associated with packing and unpacking boxes – literally and figuratively. We follow Elkins through major events in his adult life including his mother's death, his son's overdose, coming out of the closet and leaving academia at Fort Lewis College. It is an intensely moving and intimate portrayal, even comedic at times.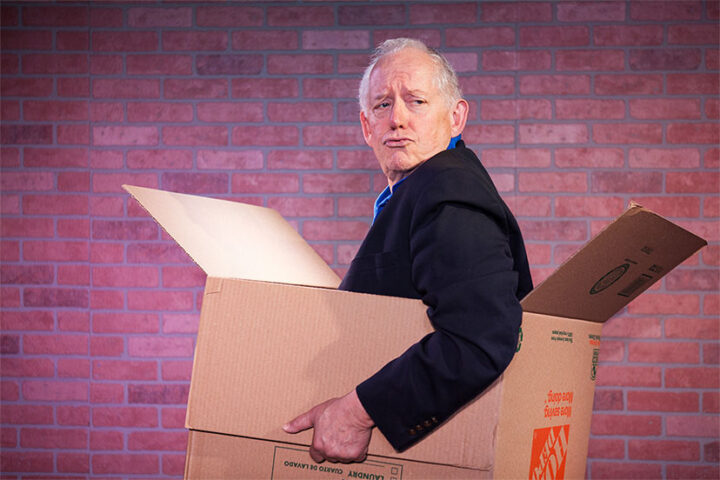 After intermission, the audience will be treated to "bag—," the second installment of Elkins' personal trilogy. Pronounced "bag dash," the play had readings in Ireland, workshops in various American cities, and a virtual debut at the famed Edinburgh Fringe Festival in 2019 under COVID conditions. This will be its second in-person U.S. production after its debut at the Denver Fringe a week before it comes to Pagosa.
"bag—" is based on Elkins' trip to India in the winter of 2017 as he approached his 60th birthday. In this poignant comedy of travel and identity, Elkins crisscrosses India via buses, tuk-tuks and taxis in hopes of uncovering the mysteries of life and middle-age, bringing along a three-item to-do list: Seek guidance and wisdom from some appropriate spirit, scatter some of his son's ashes in some appropriate place, and see the Taj Mahal—not necessarily in that order.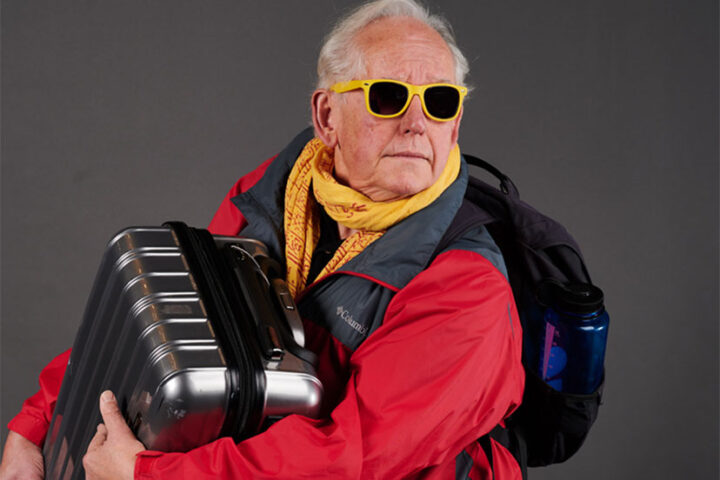 The story showcases Elkins' writing and acting skills as well as his naïve world view as he attempts to find his future through a culture so different from his own. His insightful storytelling offers wonderment and humor balanced against cynicism and fear of being the "other" – while sharing tips for travelers that will reshape your own expectations for the changing world around us.
Tickets for the two Elkins evenings are $35 each.
Dennis Elkins in 'box.' and 'bag—'
Two nights only
July 7 and 9, 2021
View calendar and purchase tickets