The final performance of Thingamajig Theatre Company's holiday production of "Miracle on 34th Street: A Live Musical Radio Play" happens on Thursday, December 23, and — thanks to a special partnership between the Theatre and KWUF Radio — will be broadcast and live streamed on our community's local radio station.
If you did not have a chance to see the show at the Pagosa Springs Center for the Arts – or if you enjoyed the performance and want to hear it again – you can listen to it from the comfort of your home at 7pm tomorrow evening.
The program will air on all three KWUF frequencies: 1400 AM, 102.5 FM and 106.1 FM.
You also can stream "Miracle" online at either of two links:
FM version: https://radio.securenetsystems.net/cwa/KWUFFM
AM version: https://radio.securenetsystems.net/cwa/KWUFAM
This uplifting holiday classic is the story of a young girl's powerful belief in Santa and all the values he stands for. The family-friendly production features original songs as well as favorite Christmas carols and is performed in the style of a live 1940s-era radio broadcast.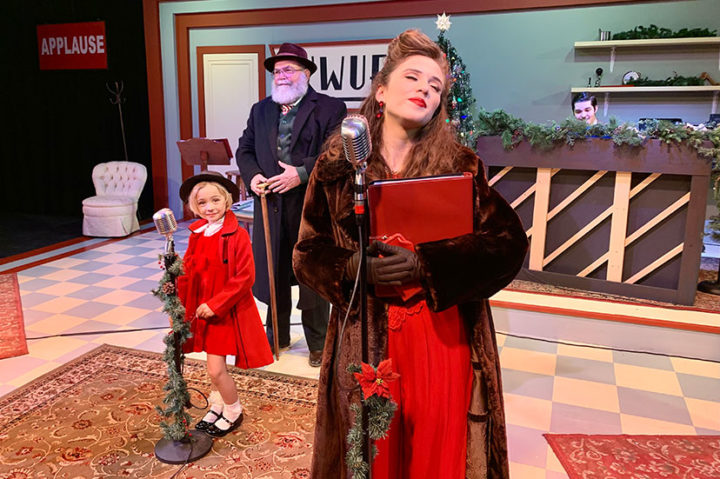 Laura Moore, Thingamajig's co-founder with her husband Tim Moore, explains: "We know some folks aren't comfortable coming in person to indoor events and others may not be able to afford the in-person experience so we wanted to reach out and spread some holiday cheer in our community and beyond to so many of our beloved patrons who live all over the country and might not be in Pagosa for the holidays."
"We are so grateful to Will and Christie Spears, owners of KWUF, who are helping us with this classic throwback experience. We hope folks have fun settling down in their homes with their family and a cup of hot chocolate in front of their tree and listening in to the inspiring story of Miracle on 34th Street."
The live musical, set in a radio studio, takes place largely in the iconic Macy's flagship store on 34th Street in New York City, plus scenes in a courtroom with a judge ruling over an argument about Santa's identification.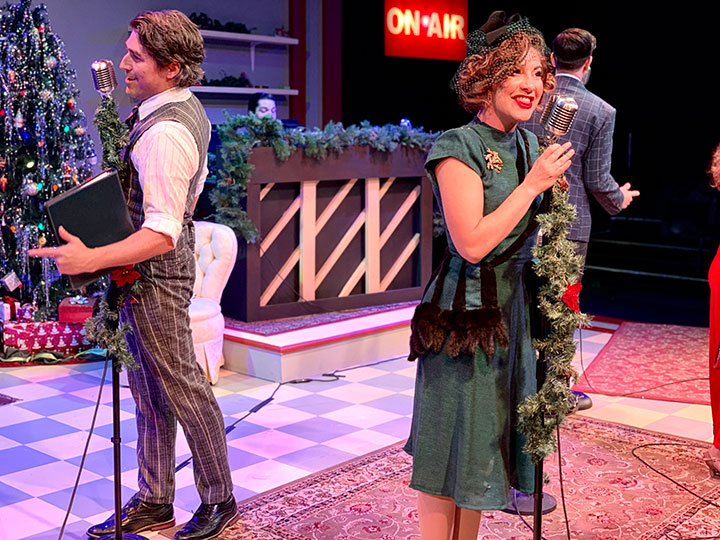 This version of the Christmas "Miracle" story was first produced in San Diego to rave reviews. One observer said the show "lights up the holidays" while another said it "comes gift-wrapped with a fetching musical score." A separate reviewer opined, "You will want to bring the entire family" while another called it a "beloved musical that will melt even the most cynical of hearts.