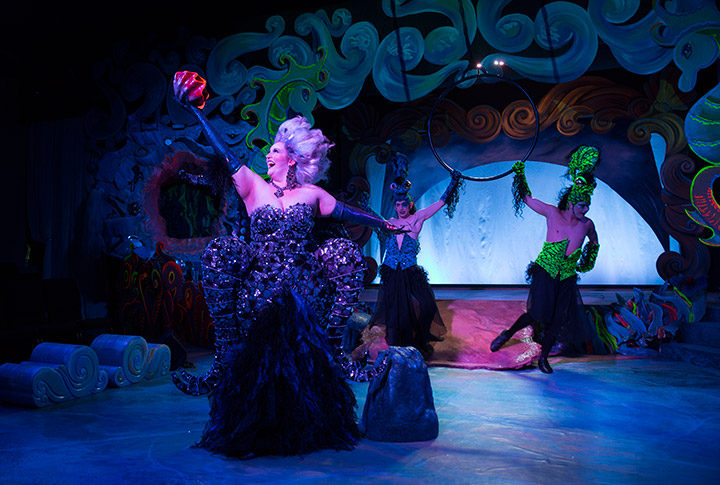 SHOWING:
June 17, 18, 19, 25. 26
July 2, 3, 7, 8, 16, 22, 27, 30
August 6, 11, 13, 20, 24, 27, 28
The classic Disney tale, 'The Little Mermaid' comes to life on the Thingamajig stage unlike anything our audiences have seen. Thingamajig's penchant for creatively surprising their audience is never more apparent than in our productions of Disney tales. Not unlike the spectacle of last year's Tarzan, with aerial silks to boot, this year's Little Mermaid will be full of all of the things you expect from Ariel and her friends, as well as some fun surprises.
Ariel is the favorite daughter of King Triton of the ocean kingdom, but she has always wanted more than the typical mermaid life. With a curious and daring heart, Ariel searches for the thing that's missing and she has a hunch she just might find it in the world above. With amazing friends to encourage (and sometimes warn) her, she starts to understand more of who she is and who she wants to be.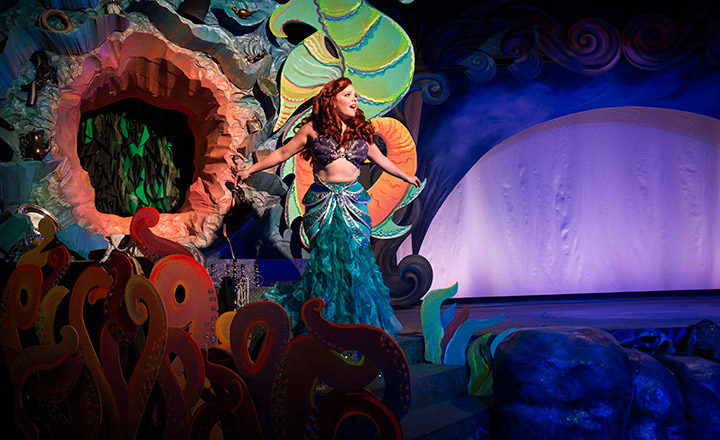 In a desperate attempt to find what's missing, she makes a deal with Ursula, her sea-witch aunt, and leaps into a life with legs. Sebastian, her trusty and worried advisor, tries to warn her, but to no avail, the deal is already made. When true love strikes, however, the world gets a little more complicated and Ariel has to find a way to match her new love with the person she is meant to be.
The songs we all know and love are sprinkled throughout the story as you watch Ariel long to be "Part of Your World," and Sebastian try to convince her that life "Under the Sea" is where the fun really is. The "Poor Unfortunate Souls" that fall under Ursula's spell have to try to find their way out as Prince Eric searches for "Her Voice," the one beacon of hope.
Watch one of the most magical and exciting Disney tales come to life on the stage of Thingamajig Theatre Company. Complete with the classic costumes, songs, and certainly all of the dancing you can imagine, this is truly a spectacular not to be missed.
Choreographed and directed by Ryan Hazelbaker, this dream team will blow your socks off all summer long.
Season Tickets and individual tickets are available for purchase immediately.
EVENING SHOWS:  June 17, 18, July 2, 7, 8, 22, 27, August 24, 28
MATINEES: June 19, 25, 26, July 3, 16, 30, August 6, 13, 20, 27