The Pagosa Springs Center for the Arts and Thingamajig Theatre Company is pleased to announce their 2023 'Wine and Cheese Meet the Cast Event', this coming Sunday, March 26, at 4pm at PSCA.
This social and informative event will mark the first chance to purchase your season tickets to the summer musicals, The Great American Trailer Park Musical, Jersey Boys and Godspell.
The evening will begin with purchasing your season tickets while enjoying complimentary wine and cheese and mingling with friends and new acquaintances.
After the ticket purchase social, join our Artistic Director, Tim Moore, in the theater, where he will share audition videos and his insights about the actors cast for the summer season crew. Tim's presentation is a fun way to get a sneak peak of the talent coming to Pagosa Springs this summer, and to feel the excitement for 'Broadway in the Mountains' returning to Thingamajig.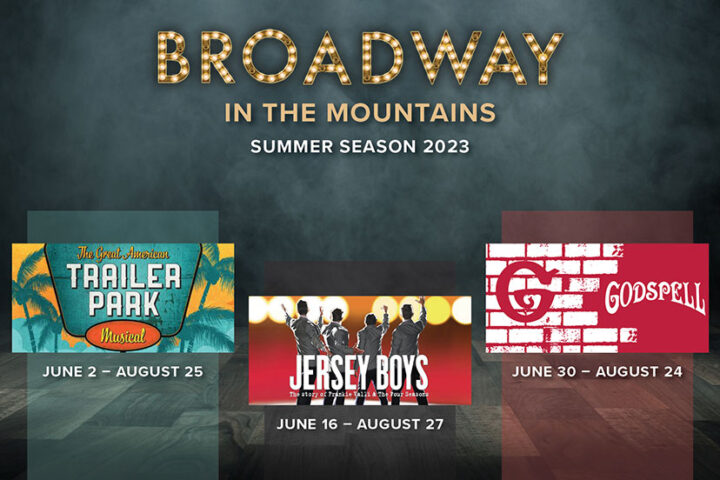 Great benefits go along with being a season ticket holder including discounted tickets, no ticketing fees, reserved seats, complimentary exchanges, invites to Open Rehearsals and "Come Again" tickets to see a show a second time when bringing new friends.
Thingamajig Theatre Company was co-founded here in Pagosa Springs in 2011 by Tim and Laura Moore. It is an award-winning professional nonprofit 501(c)(3) theatre in residence within the Pagosa Springs Center for the Arts. Its talented actors, directors and designers come from across the U.S. and Canada to produce musicals, comedies and dramas for local and out-of-town audiences. Thingamajig is dedicated to providing educational opportunities for youth and teens in our community, including winter and summer theatre camps.
Currently showing at PSCA: Thingamajig's original production of Last Call at the Riptide, a comedy by local playwright Karl Isberg. Recommended for mature audiences.