Thingamajig Theatre is a 501(c)(3) nonprofit professional theatre company in residence within the Pagosa Springs Center for the Arts. We are dedicated to present professional theater with artist from across the country, in musicals, comedies, dramas and new works year-round. We also provide educational opportunities for children with theatre classes and camps. Thingamajig Theatre Company is proud to be a major tourist attraction and economic driver for our community..
Our Broadway in the Mountain Summer Season includes a multitude of broadway style musicals running throughout the summer. When the weather gets cold, we're still playing with comedies, dramas, musicals, and new works being produced throughout the fall, winter, and spring.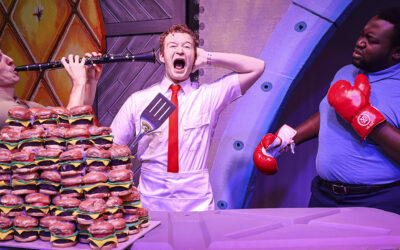 SpongeBob and all of Bikini Bottom face the total annihilation of their undersea world!